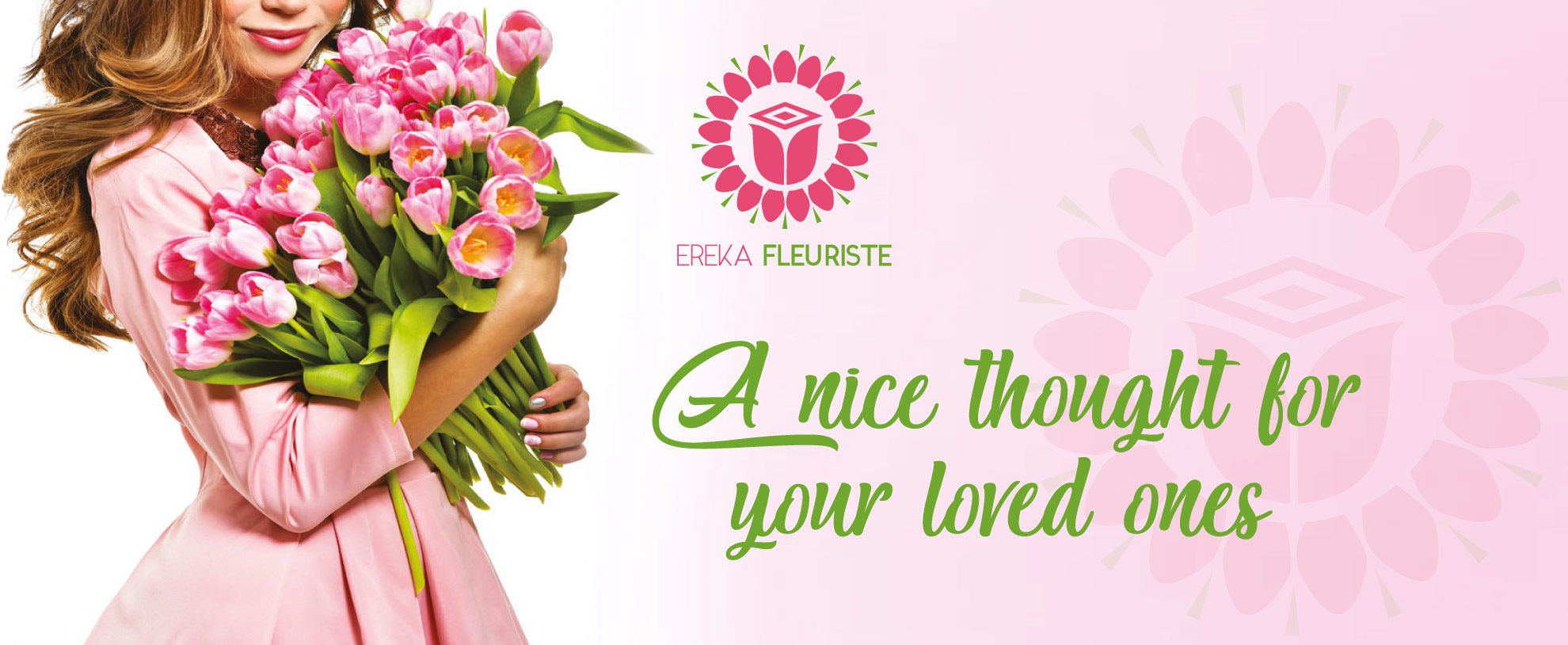 Do you want to offer flowers? Send, receive, have a bouquet of flowers delivered to your home? Ereka Fleuriste.com fulfills all your flower desires!
Flowers to wish her or him a happy birthday, wedding flowers for the happiness of the newlyweds, birth flowers to fill the mom, flowers of love or friendship to share your feelings, flowers of mourning for sincere condolences , flowers to say thank you or flowers to congratulate,… all flowers, for all moments of life, are available on erekafleuriste.com!
OUR WEDDING BOUQUETS
Discover our new collection of wedding bouquets
Home delivery service in Marrakech
Our bouquets are designed by an artisan florist partner close to the place of delivery. He is the one who takes care of the delivery of flowers to your home.
At Ereka Fleuriste, our professional and courteous staff is committed to creating beautiful floral arrangements and gifts for all occasions.
As a trusted local florist, we offer home delivery through our network of reliable florists. Our flower shop also offers convenient same day floral delivery for all of your last minute gift needs.
Send flowers for big and small occasions. Take advantage of a diverse offer of bouquets of flowers to delight the people you love most:
Birthday
Anniversary
Flowers for wedding
Mourning flowers
Mothers' Day
Flowers for Valentine's Day…
Puisque tout le monde a forcément un événement à fêter, nous vous accompagnons via notre service de livraison de fleurs !
Notre artisan fleuriste à proximité se charge de votre commande ! Il va créer la composition que vous avez élue avec le plus grand soin et s'assurera lui-même de la livraison de fleurs au destinataire ! Ainsi vous avez droit à une belle sélection de fleurs fraîches et une livraison express !
Leader de l'envoi de fleurs au Maroc, optez pour les prestations Ereka fleuriste, c'est choisir un service professionnel de qualité, un réseau d'artisans fleuristes d'exception et des bouquets de fleurs uniques !
Instagram has returned invalid data.